Le célèbre Buick GS Stage 1 1970 qui servit a la tournée en 1970 (salon de l'auto) sera mis aux enchères la fin de semaine du 9 au 11 octobre 2014 a Chicago par Mecum Auction . Il était accompagné dans cette tournée par le GSX "prototype"
DESCRIPTION


In 1970 General Motors pulled long-standing corporation-wide restrictions on engine displacement, allowing its various divisions to run wild with new powerplants ranging all the way up to 455 cubic inches. In Buick's case, this new-found freedom resulted in one of the most formidable machines of the first muscle car era: the 1970 Buick Gran Sport Stage 1. The GS Stage 1 built on the basic formula established in the Gran Sport, whose new 455 CI engine was rated at 350 horsepower and an astonishing 510 lb-ft of torque, the latter figure all-in at just 2,800 RPM. This was the highest torque rating of any production car except the Cadillac 472 and 500 CI engines, and it was made possible through higher displacement, larger valves in high-flow heads, a performance cam and standard cold air induction fed by twin hood scoops. The Stage 1 expanded those parameters with even better breathing, incorporating still larger valves with stronger springs for high-RPM reliability, revised porting, a radical new cam and a rejetted version of GM's versatile Rochester Quadrajet 4-barrel carburetor. The factory rated the Stage 1 at 360 HP, but most testers concluded it was over 400.

Buick's Shows, Displays and Exhibits division leapt at the opportunity to herald its raucous new contender in the muscle car sweepstakes. In early September 1969 two identical White GS Stage 1 hardtop coupes were pulled off the assembly line to be specially prepared for touring the manufacturers' auto shows across the country. Requisitioned on invoices just two numbers apart from each other, the cars featured almost every "must-have" option available, including the Rallye Ride Control Package, G60-15 Goodyear Polyglas GT tires, chromed wheels, tilt steering, power windows, full instrumentation, Soft-Ray tinted windshield and Rallye steering wheel. Additionally, both cars were fitted with Pearl White bucket seats and featured numerous alterations exclusive to the pair that would never make the assembly line. One was converted into the well-known Saturn White GSX Prototype; the other, offered here, was given an entirely different treatment.

Upon first glance one is struck by the car's luminous Fireglow pearlescent paint, which was never a production color but was nonetheless perfect for standing out even in the brightly-lit environs of a manufacturer's car show. But even that dramatic first impression is soon overwhelmed by the White interior. Ordering a White interior back in the day would get you White seat coverings, sail panels and headliner, but otherwise every other component, from the steering wheel rim to the floor carpeting, would be Black. Not this factory show car; the interior is all White, the only exception being the body color-matching seat belts, which are marked with "Experimental" production codes and provide the only contrast. In order to bolster the interior's effect to its fullest, the factory replaced the Soft Ray glass with crystal clear glass devoid of even the slightest tint. The result is that the car seems to glow from within.

This factory prototype GS Stage 1 show car and the GSX Prototype toured the show circuit together. Typically, such vehicles would be slated for the crusher after completing their rounds, but both cars were rescued by Len Immke Buick of Columbus, Ohio, which purchased them with the understanding that neither was ever to be sold. Of course, both were "accidentally" sold while Immke was away on business; incredibly, both survived. The Fireglow Stage 1 served drag strip and street duties until 1978, when it was decommissioned by its original owner, who in 2003 sold it to Chamberlain. All the original sheet metal was present in rust-free condition, and over the next two years Chamberlain restored it in time to present it at the 2005 GS Nationals.

Refinished in the original Fireglow paint and boasting the almost entirely original all White interior, the car's powertrain includes a correct specification engine built with the factory original 10.5:1 pistons, 1970 Stage 1 carburetor, distributor and transmission and original Stage 1 heads, giving it the same high torque and horsepower that made it the third-fastest production muscle car of its time. The subject of a 2005 feature article in Hemmings Muscle Machines Magazine and Gold Certification winner at the 2010 Buick Performance Group Nationals, this is an impeccably restored and carefully preserved factory show car embodying the audacity and showmanship that exemplified the high water mark of the first muscle car era.


HIGHLIGHTS
- Factory Prototype show car
- 1 of only 2 factory exhibit Buick GS cars produced by Buick Motor Division in 1970
- 455/360 HP engine with 510 ft/lbs of torque
- Previously part of the Chamberlain collection of 1970 Buicks
- Certified-Gold winner at the 2010 Buick Performance Group Nationals
- Hemmings Muscle Machines Magazine feature car in August 2005
- Rated the third fastest muscle car of all time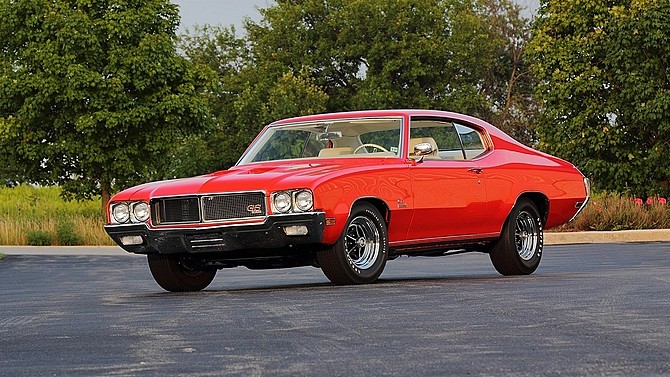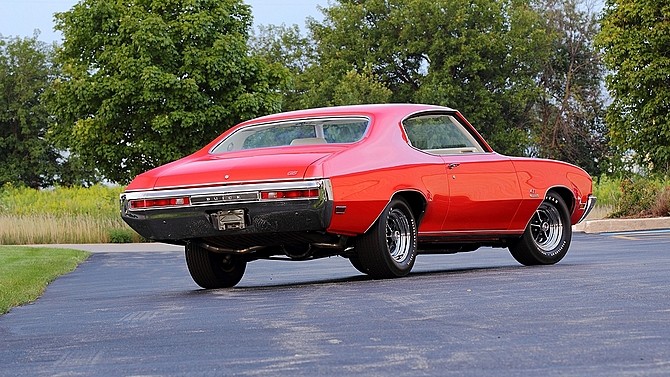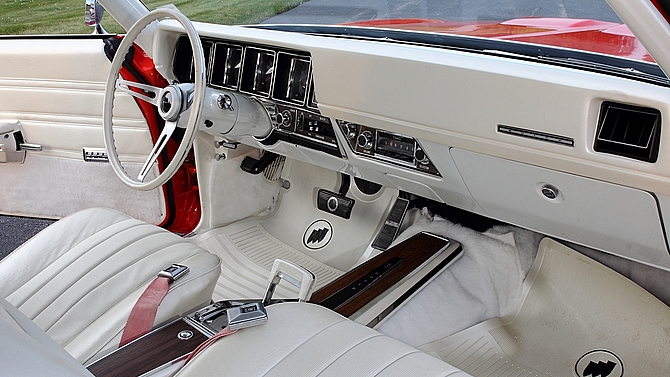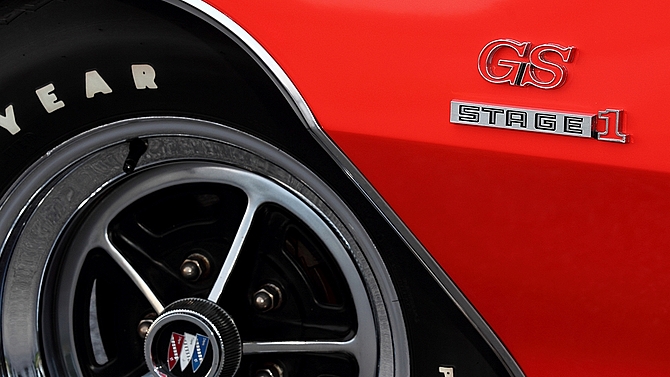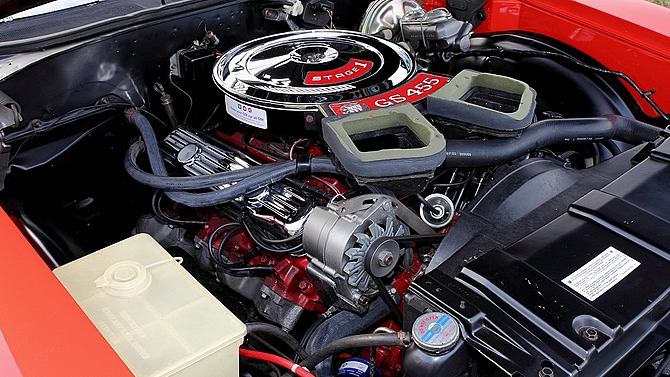 À combien vont monté les enchères ??? C'est à suivre !
Fondateur




Ville/Région

: Beauce Nord


Nombre de messages

: 6449


Date d'inscription :

01/10/2004


Voiture(s)

: Skylark Custom 1968



Bonjour amateurs de voitures spéciale !
C'est en fin de semaine qu'on va savoir si le Show car va changer de main ou pas

Fondateur




Ville/Région

: Beauce Nord


Nombre de messages

: 6449


Date d'inscription :

01/10/2004


Voiture(s)

: Skylark Custom 1968




---
Permission de ce forum:
Vous
ne pouvez pas
répondre aux sujets dans ce forum